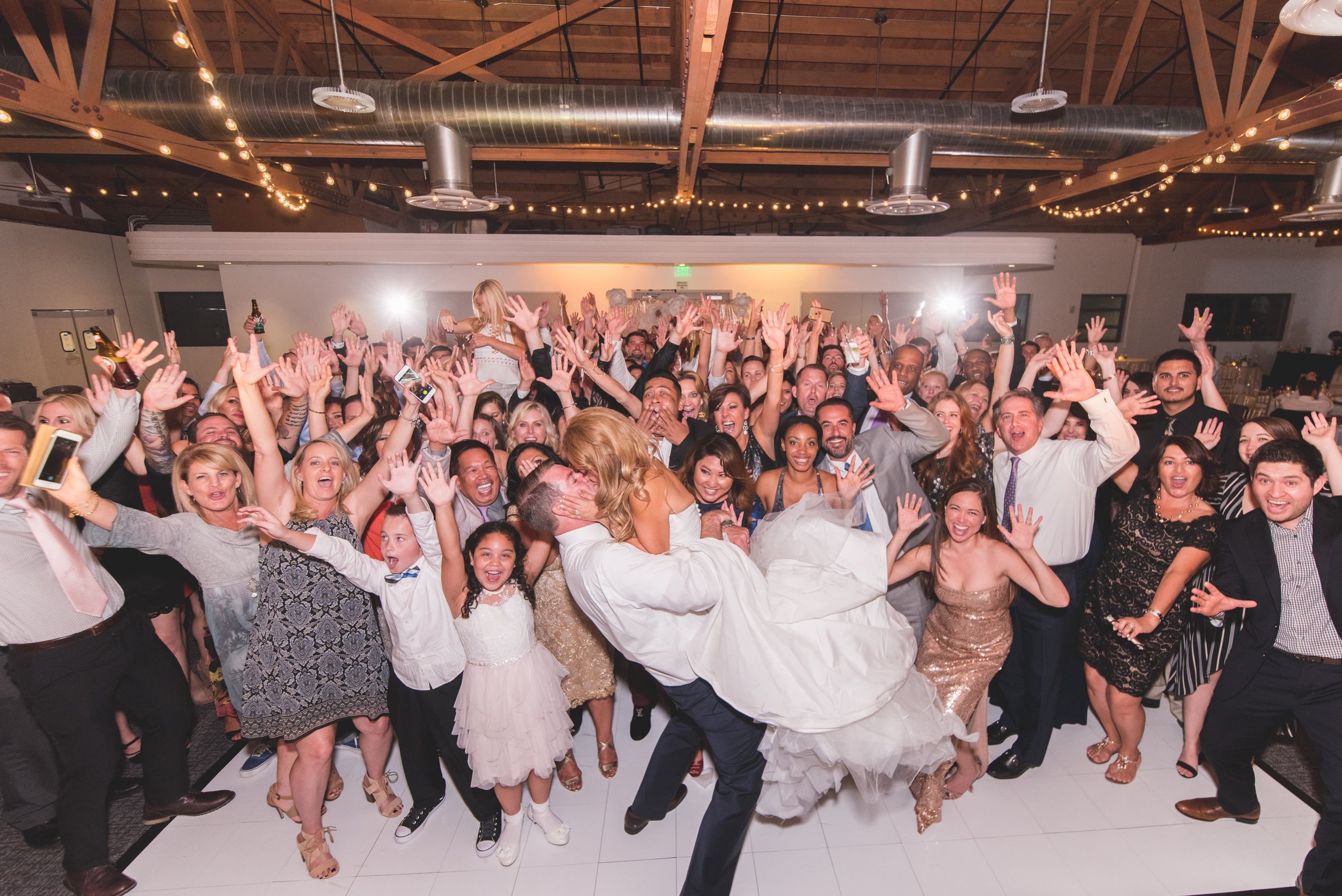 The Catalina Room is simply the most beautiful event space here in the South Bay! The restoration they have done on this wonderful historic landmark is spectacular. Both interior and exterior are elegant and classic, and also very contemporary. And, wow, the vaulted ceiling! It is also right across from the ocean. We held a two-day event here and could not be happier with both the location and the staff. The manager was a dream to work with and every detail was tended to with great care. I also like knowing that they are a socially responsible business and do much to give back to the community. I am a real estate agent in the area and know the event spaces pretty well. The Catalina Room has my highest recommendation!
The Catalina Room is the prime venue for a memorable event. The Bizz Magazine had a soft launch event at this venue. You can turn the room into whatever your dream and vision maybe. The staff is great and I would highly recommend this venue to all that are seeking for a venue that can be transformed into whatever your heart desires.
We just had our daughter's 18th birthday here. and everyone likes the venue. The staff is really nice. They always respond to your email or text. They are very flexible in terms of your needs. The kitchen was really clean and big. The place was really big, a lot of room for dancing. I will definitely be going to rent this venue again.
Also, the manager was too honest. My daughter left the GoPro and Footlocker gift card that her friends gave her and we called the next day if he found it and he did and return it to us. Love the place. :)
Simply AMAZING!!! I had so many compliments on this venue. Not only are there reasonable prices for everything they provide, but it is also going to a good cause. Great location and let me just say the manger is amazing, so professional and helped me do so much.
An amazing venue! We held our 20 Year High School Reunion here and it was a great event!! Location is fantastic and the staff, most importantly, the manager are very helpful and professional! I highly recommend this venue for your next event!!
We decided to do our wedding at the Catalina Room ! I can't stress enough that this place is wonderful. When we first came into see it, we said that this is it, and to top it off, it's right by the ocean which also gives you a view! The manager was who we communicated with, is great! She helped us out with what we needed from answering our last question to finding the best vendors to making sure we didn't miss anything. They also have a lower level where you can have your ceremony then come up to the 2nd level for your reception but we decided to do ceremony and reception on the same floor. It was very beautiful, definitely recommend that you take a moment to check this venue out!
We chose the Catalina Room to host a very special event that my team and I had worked extremely hard for this summer. My experience with the owner, the staff and the facility couldn't of been anymore professional, caring and honest. Swathi and her entire staff accommodated every request I had for my Mercedes Benz Promotion event to ensure it turned out perfect. Swathi was very patient with me, very responsive, kind and helpful. I had a vision of how this special event would be and it transpired into everything and more. What I LOVE about this venue is that I think of it as an open canvas. You really have the ability to transform the setting into your own style and vision. The restoration they have done to their space is simply beautiful, elegant and classy and the location which is just seconds away from the ocean was a huge plus as well. I was also extremely pleased and very impressed to learn that a good portion of the rental charges go to a good cause. To be honest, I struggled finding a local venue for my event because most venues in the south bay especially ones this elegant, require you to order food, beverages through their facility which in turn greatly increase rental cost and don't allow you to bring in your own desserts, food, etc. I just needed a place to hold about 150 guests, where I could display a dessert station, some refreshments along with a raffle table and the stage for recognition, etc and was extremely relieved when I found this hidden Gem. They allowed me to comfortably plan everything according to what I needed. I HIGHLY recommend this venue for your special occasion and if you haven't checked it ..its definitely worth the time to.
Swathi was very helpful when we reserved this venue for our wedding reception. She was patient and took the time to answer all our questions. This venue is also a hidden gem in Redondo Beach. Can't wait to host our reception here.